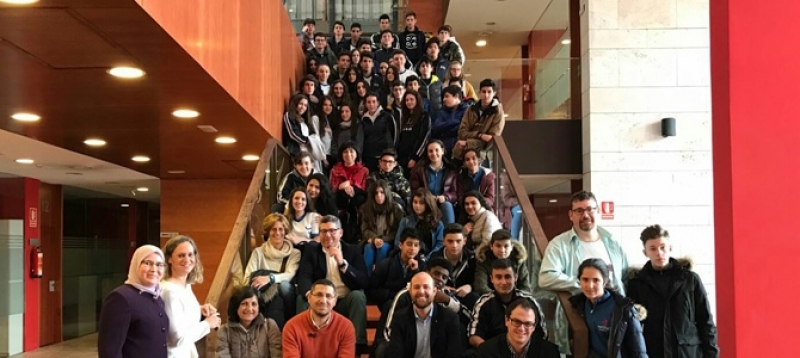 The Education District in "Startup Europe Week 2017"
Tuesday, 7 February, saw the European Business and Innovation Centre in Guadalajara (CEEI Guadalajara) host one of the events held as part of "Startup Europe Week 2017", which involved a number of European towns and cities, in more than 40 different countries, linking up to consider the subject of entrepreneurship and startup companies over the course of the week.
Virtway took part in the event along with its star product, The Education District virtual world. The company was able to demonstrate the enormous potential of its product for a number of different fields, such as education, leisure, business training and commercial enterprise, all of them areas in which it can be used as a launchpad for new business ideas based on communication and virtual worlds.
The event was also broadcast live in the virtual auditorium, inside the product's virtual world. This allowed many entrepreneurs across the world to attend without having to be there in person.